Solar Batteries
Shoto lead-carbon battery have been specially designed for Renewable Energy Sources such as solar and wind power storage system, based on international advanced lead-carbon technology. Grid alloy and structure, active material formula, battery case material and electrolyte compositions are optimized, and products conform to the GB/T 22473> BS EN 61427-1: 2013> IEC 61427-2:2015 standards.
With premium quality, superior PSoC cycle life, better charge acceptability and faster recharge performance, LLC lead-carbon battery devotes itself to protecting our Environment with green clean energy and natural resources used effective.
Providing extra long life design life of around 20 years complemented by superior PSoC and deep cycling performance, quick charge performance with reduced charging time by 30%.
Lead carbon technology, reduces the cathode sulphation, ideal for PSoC cycle application and can deliver 4~5 times better cyclic life compared with normal VRLA.
Better charge acceptability and faster recharge performance. Exquisite design for premium quality, high reliability and stability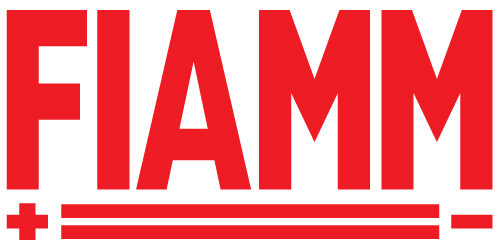 FIAMM Energy Technology is a multinational company engaged in the production and distribution of batteries and accumulators for motor vehicles and for industrial use born following the separation from FIAMM Group of the business of automotive batteries and industrial batteries with lead-acid technology.
To be closer to the needs of customers FIAMM Energy Technology has about 20 commercial and technical branches (including Italy, Germany, Switzerland, Great Britain, Slovakia, Austria, France, Russia, USA, Spain, Dubai, Japan, Singapore, Korea, Malaysia and China) and a wide network of importers and distributors and operates with a staff of one thousand employees.
Fiamm SMG/S OPzV sealed deep cycle batteries offer high capacity and outstanding performance characteristics. These maintenance free batteries are designed for solar, wind and renewable applications.
The SMG/S solar range provides excellent value from an established battery manufacturer you can trust. Fiamm have been in the battery industry for almost 70 years and they are suppliers of car batteries to Mercedes, Ferrari & Maserati.
Fiamm GEL OPzV batteries are supplied as 2v cells and are combined to make battery banks of various voltages, typically 12v, 24v, 48v, 60v or 120v DC. The SMG/S electrolyte is immobilised in gel – ensuring minimal gassing, low self discharge and easy, safe shipping.
Sonnenschein was founded in Germany in 1910 & are recognised internationally for their durable, long life gel Solar batteries.  Delivering exceptional reliable power output, Sonnenschein Solar gel Batteries gel are designed to outlast most photovoltaic panels themselves. Sonnenschein batteries have long been regarded as delivering the cutting edge in gel Solar battery design.
Designed for Cyclic, Standby and Solar Applications 
All Power Sonic PG series batteries feature:
Absorbent Glass Mat (AGM) technology for superior performance.
Thick plate design and efficient gas recombination that yield a design life expectancy of 10 years in standby mode.
Superb high-rate discharge characteristics that ensure reliable performance in UPS and Telecom applications.
Proven VRLA technology that guarantees safe operation without maintenance and "non-restricted article" status for transportation.
Lead-calcium alloy grids and the use of high purity lead account for superior shelf-life characteristics, permitting storage for extended periods of time.
Cutting-edge manufacturing and process control combined with meticulous quality assurance procedures ensure consistent and dependable performance.
Rugged plastic case and cover, flame retardant to UL94 V-O.
Approved for transport by air. D.O.T., I.A.T.A. and F.A.A. certified.
TRINA Honey M PERC Mono 330W Half-Cell Black
 With uniform, black monocrystalline multi busbar cells, the Honey Black M combines great aesthetics and efficiency with proven reliability and quality
Industry-leading technological integration
Honey M integrates various technologies like half-cut and multi busbar (MBB) cells. MBB can shorten over 50% of the current conduction distance and thus lower the internal ribbon resistance loss. With finer and narrower busbars, more sunlight can be reflected back to the round ribbon, thus increasing energy efficiency. Besides, the unique circuit design of half-cut cells can reduce power loss to 1/4 compared to full cells, which results in a decrease of electrical resistance and finally improves the overall module efficiency by more than 2%.